Archive for the 'Giveaways' Category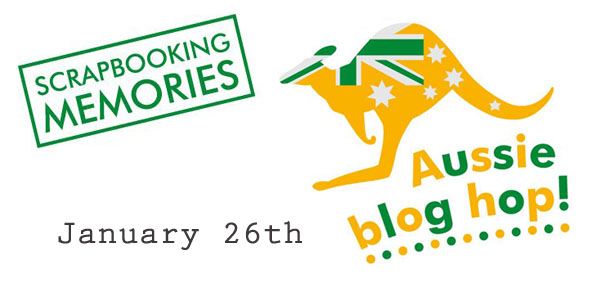 Welcome to the home of Studio Flergs!
First up I have a sneak peek at what I have coming out next week, keep reading and you'll find a matching freebie to download & try out.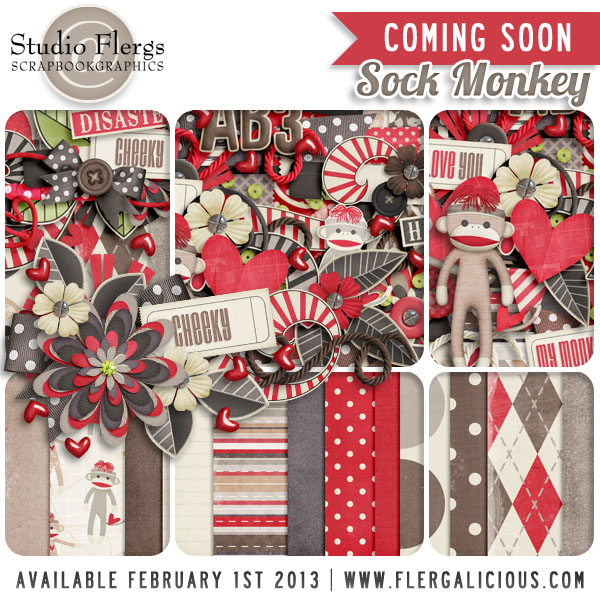 Not 'officially' available until next Friday, but maybe…just maybe… if you click the pic above, you might find it in store!
These gorgeous pages by Tammy & Sherly give you a great feel for this kit.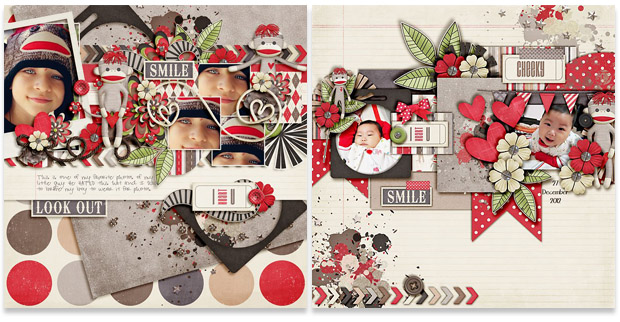 If this is your first visit to my blog, you can find links to everything you need in the sidebar, even links to all my past freebies.
And here is the matching free mini kit. Just click on the picture below and your download will start automatically.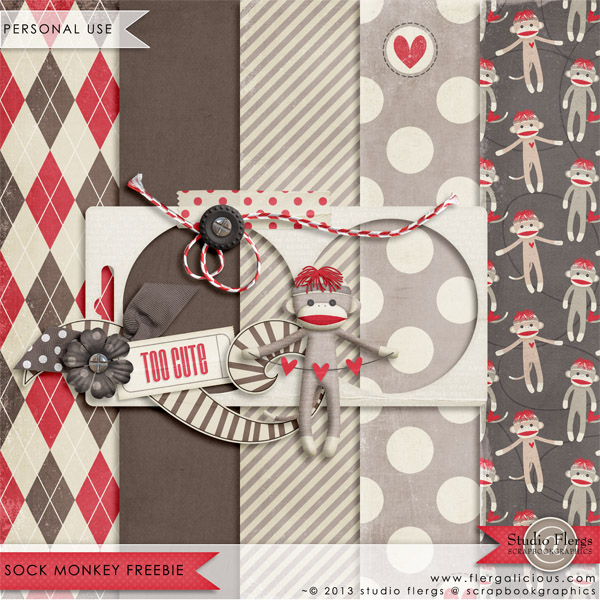 PLEASE NOTE: This is a digital kit. You'll need a program like Photoshop Elements or Paint Shop Pro to open up & create.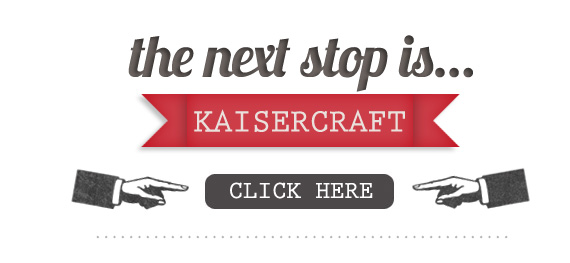 Kaisercraft should be live at 9.30am Aussie time. That's 5.30pm EST.
You'll be able to find the complete list of blogs here Scrapbooking Memories blog www.scrapbookingmemories.com.au at around 12pm Aussie time.
Please be patient

My third and FINAL Christmas collection for 2012!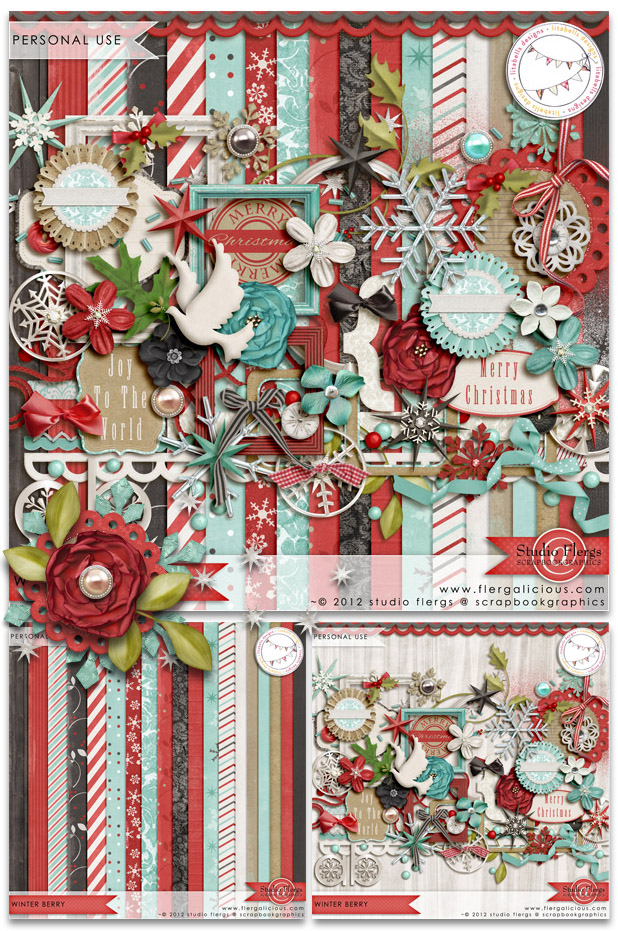 Lita & I have teamed up to make this gorgeous Christmas collab.
I love the addition of the dark greys, making it perfect for scrapping those black & white photos.
20% off all weekend & get the flowers FREE!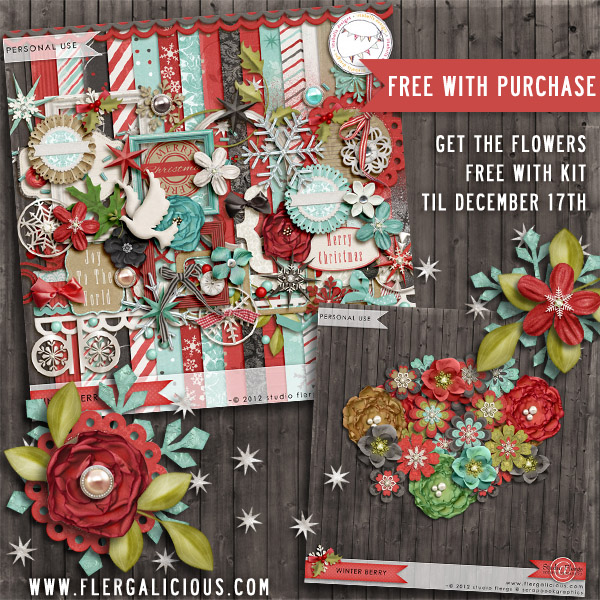 Matching extras too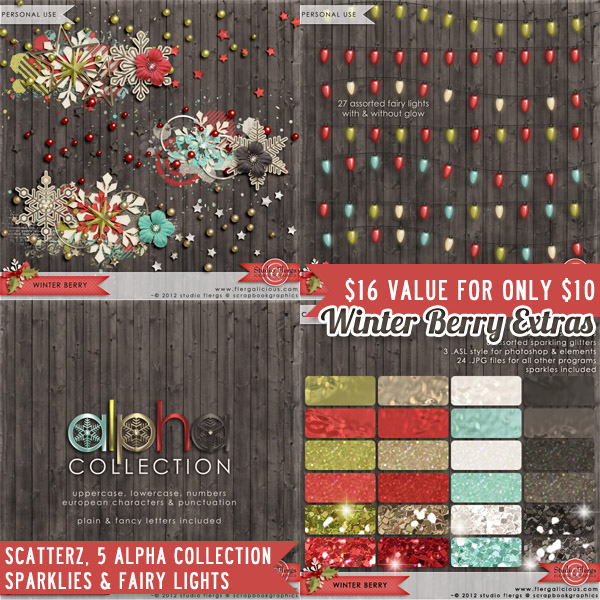 The extras all available separately


Well that's it for 2012! My kids are off of school for 6 whole weeks, so hopefully I'll get some designing time in somewhere

Wishing you all a very Merry Christmas & a safe & happy New Year!!