Posts Tagged 'sugarhillco'
|by Flergs| #flergs, #studioflergs, Announcements, Blog Train, commercial use, Digital Scrapbooking, Freebies, Giveaways, New Stuff, SALE!, Scrapbooking, sugarhillco
|by Flergs| #believeinmagic, #flergs, #studioflergs, Collaboration, commercial use, Digital Scrapbooking, Disney, Inspiration, New Stuff, Scrapbooking, Sneak Peek, sugarhillco, Two Scoops
A new Beauty & the Beast inspired #believeinmagic with the matching glitters FREE! Just in time for the new movie. A perfect match to the first Beauty inspired kit that was the FIRST EDITION that started the Believe in Magic series.
ENCHANTED ROSE:

And amazing matching templates from Cindy.
COMMERCIAL USE:
Also great for your digi layouts too, add some sparkle to your titles & pages.
SNEAK PEEK:
Time to say goodbye to 2016, and what better way than with CHEERS! Full of sparkle & fun. My last collection for 2016 is on sale and as always you get the matching glitters FREE with the collection.
CHEERS: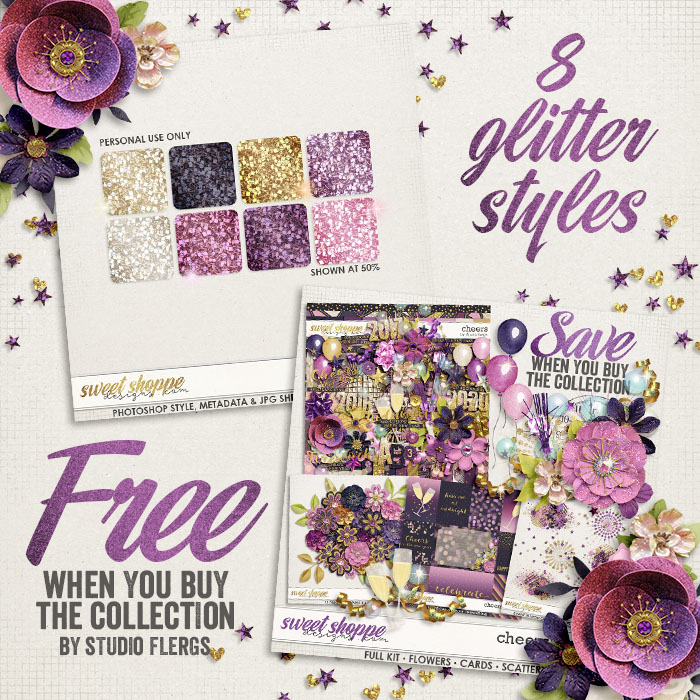 COMMERCIAL USE:
Excited to play with my new iPad Pro and will have lots more hand drawn overlays coming!
SCRAPANEERS:
I'll be a mentor at Scrapeneers this coming October, November & December!